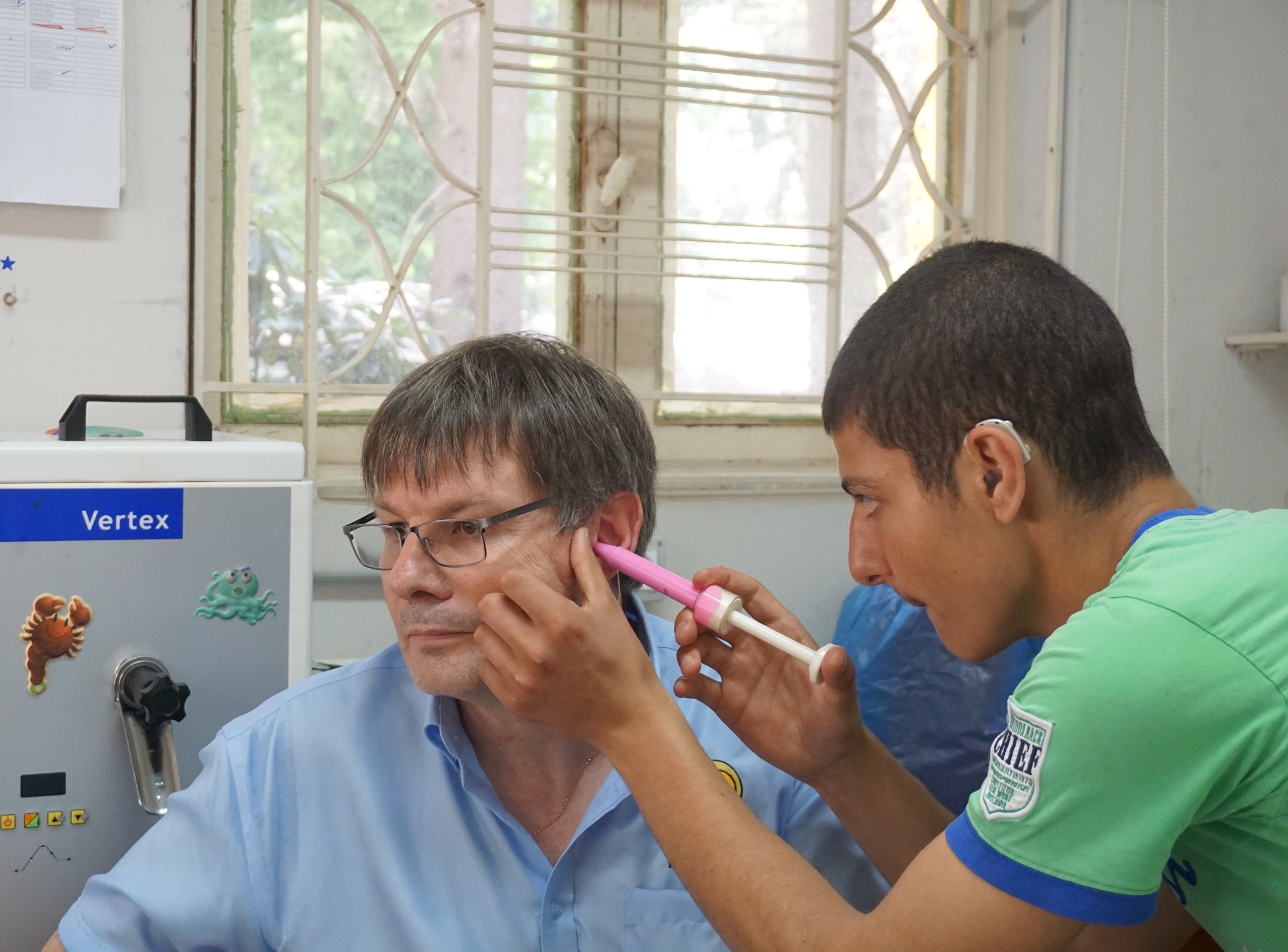 Fadel is a former student of FAID (WDR Partner).
Academic learning is not his strength, but he is gifted with his hands. For the last year he has been training in making earmolds and other audiology related tasks.
He is now making earmolds of a high standard and the school is exploring if there can be a commercial aspect to their ear mold laboratory.
(Pictured: Fadel practicing on Anton- WDR committee member)